Carries out studies in wood sculpture in Flensburg's "Werkkunstschule" (Germany) and in the Academy of Fine Arts in Carrara, Italia, where she comes into contact with Philip Pavia, sculptor of the Abstract Expressionist School, with whom she works for three years using clay, wood and stone, creating both figurative and abstract sculptures. After this she returns to Germany for three years to study art at Kunstakademie, in Düsseldorf.
In Pietra Santa, Italy, a small village where many artists come together for much of the year, she meets Bruno Fonseca, with whom she would move to Barcelona, city where Anke takes up residence. Once in the city Bruno would become her "maestro" and with him she would enter the world of "Universalismo constructivo" of Joaquín Torres García. Bruno, disciple of Augusto Torres, would introduce her to the essence of painting and from him she would learn that the underlying laws that govern this discipline are the same in the figurative as they are in the abstract: composition, the interrelation of shades, material, faithfulness to the material and its nature, plasticity ... applying this she carries out still life, portraits and nudes both in oil and drawn, always taking the observation of the object as her starting point. Through Bruno she discovers the world of the old masters such as Cézanne, Piero della Francesca, Velázquez, Goya and El Greco. At the same time she applies this knowledge and learning to her abstract work, sculptures and collage.
In her exhibitions, principally in Barcelona, you can appreciate an ever growing interest in the figurative –Galería Anna Ricart 1996 Barcelona 'Collage'– arriving almost at a minimal confluence of form and colour –Galería Arturo Ramón 2001 and 2005 'Tela sobre tela' (Cloth on cloth) and Esther Montoriol 2002 'Papel sobre papel' (Paper on paper), both in Barcelona –, a period when she worked almost exclusively with old linen, which she died and with which she created. The following work cycle for Anke is found in her exhibitions in Madrid – Galería Marita Segovia in 2005 and 2007 – and Galería Arturo Ramón, in 2007, this last exhibition being a retrospective of the process of the last 10 years. From now on, and via her exhibitions in Venice (SpazioThetis, 2007), Brussels (Galerie Baltazar, 2008), Berlin (Isabel Bilbao Galerie, 2009), Barcelona (Fidel Balaguer, 2010) and Madrid (G. Marita Segovia 2010), her technique evolves towards a greater formal simplicity.
In the works on show in the Pigment Gallery (Barcelona, 2017 and 2018) and Galería Artur Ramon (Barcelona, 2012) and the exhibition 'Anke Blaue' in the Galería Marita Segovia (Madrid 2013, 2016 and 2019), ABAArtLab (Palma, Mallorca, 2012, 2014, 2018) the composition is reduced to a mínimum giving centre stage to the materiality of linen and colour. The collage are made up of old died linen glued to the canvas. It should be noted that in some of the collage of this new exhibition and after many years dedicated solely this technique, Anke transforms the brief rigidity of collage coming closer once again to painting, given that the linen in the latest work is painted.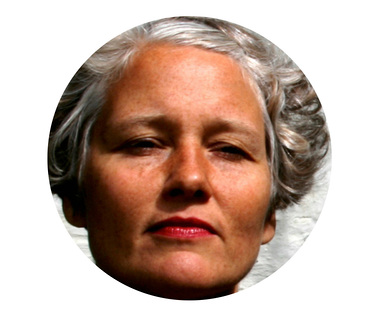 Solo Exhibitions
Anna Ricart 1996 Barcelona 'Collage'
Anna Ricart 2000 Barcelona 'Vía Heráclea. Dibujos'
Artur Ramon 2001 Barcelona 'Tela sobre tela'
Esther Montoriol 2002 Barcelona 'Papel sobre papel'
Artur Ramon 2005 Barcelona 'Anke Blaue'
Marita Segovia 2005 Madrid 'Anke Blaue'
Marita Segovia 2006 Madrid 'Papeles'
Spazio Thetis 2006 Venecia 'Seinsflächen'
A. Ramon 2007 Barcelona 'Anke Blaue. Collage 1992-2007'
Marita Segovia 2007 Madrid 'Tela sobre tela'
Galerie Baltazar 2009 Bruselas, Bélgica 'Anke Blaue'
Isabel Bilbao Galerie 2009 Berlín, Alemania 'Durchlässig'
Fidel Balaguer 2010 Barcelona 'Variaciones sonoras sobre tela'
Marita Segovia 2007 Madrid 'Diálogos'
Pepnot 2010 Artà, Mallorca 'Anke Blaue'
HAW Galerie 2012 Aventoft, Alemania 'Seinsflächen'
ABAart 2012 Ibiza 'Superficies'
Artur Ramon 2012 Barcelona 'espacios'
Salon Lea Wyss 2013 Kiel, Alemania
Marita Segovia 2013 Madrid 'Anke Blaue'
ABAart Galeria 2014 Palma, 'Anke Blaue'
Marita Segovia 2016 Madrid, 'El silencio del color'
Pigment Gallery 2017 'Elipsis'
ABA ART LAB 2018 Palma, Mallorca 'Exegesis'
Pigment Gallery 2018 'Abstraciones'
Marita Segovia 2019 Madrid 'El silencio del color'
Kunstverein Neuköln Berlin 2020 'Talking Abstract'